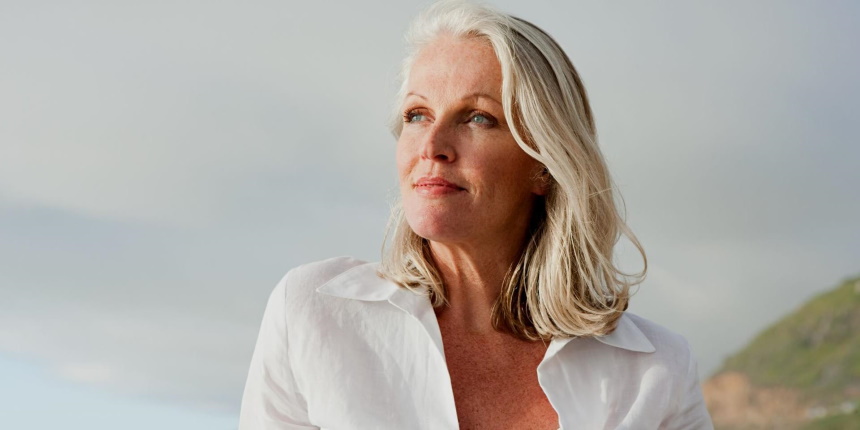 The 6 Most Aging Makeup Mistakes
As we get older, the way we do our makeup and the products we use should change. Unfortunately, many of us sometimes make mistakes when it comes to wearing too much makeup or using the wrong kind. It can affect how confident we feel and can hurt our skin. You should know a few tips about anti-aging makeup to avoid these mistakes.
Mistake 1 Wrong foundation
The older you get, the more delicate and transparent the texture of the foundation should be applied. Otherwise, your face may become an unaesthetic frozen mask, giving you extra years. Pay attention to products with a light consistency. Powder, especially compact, will also have to be forgotten over time – it emphasizes wrinkles. It can only be used to give a matte finish to the T-zone. Also, avoid shades that are too light or dark – they will not only contrast sharply with your natural complexion but also make it look older and rougher.
Mistake 2 Emphasis on the lower eyelid
Your eyelids can look tired. Even young people can look older if they put too much mascara or eyeliner on their bottom lashes. To avoid this, focus the makeup on the upper eyelid but don't put it on the lower one. It will help open your eyes and make you look younger by hiding wrinkles, swelling, and dark circles.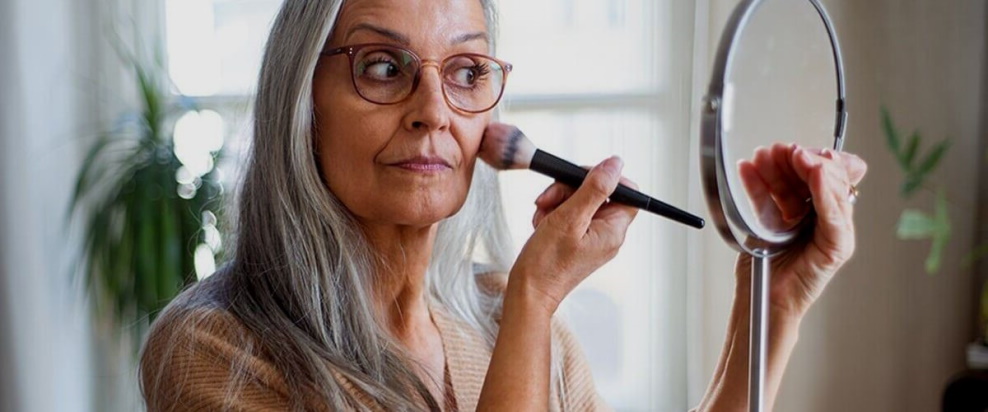 Mistake 3 Over-contouring and highlighting
As we age, our face tends to lose definition. Unfortunately, many of us try to use contouring and highlighting products too much to compensate for this. Unfortunately, it can make your face look old, harsh, and unnatural. Instead, you should opt for a softer approach, dabbing a bit of highlighter on the highest points of your face and a light contour to create subtle shadows.
Mistake 4 Wrong shape or color of eyebrows
Following fashion trends, do not forget that you are unique, so the eyebrows' shape and color should suit your face shape and color type. Special attention should be paid to the eyebrow pencil color or mascara. Blondes should be especially careful in choosing it: dark brown or black shades are completely contraindicated for this delicate look. Natural light brown or light brown tones are more suitable for this color type.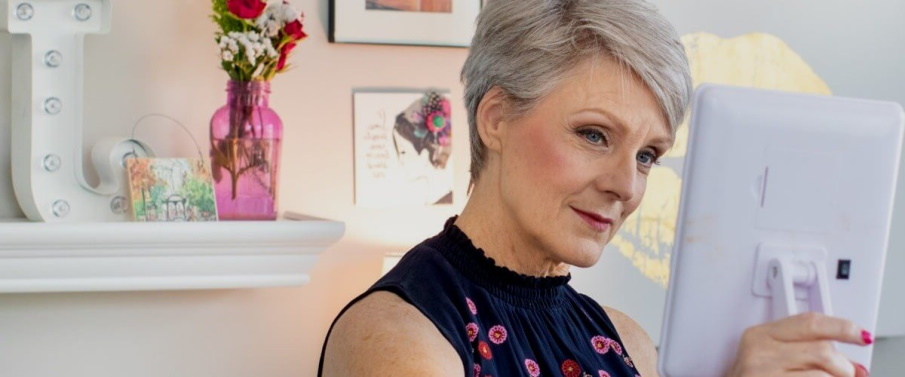 Mistake 5 Too bright or dark lipstick shade
If your image requires bright lips, then avoid rich eye makeup. Otherwise, you risk looking not only older but also a little awkward. Instead, outline the lips with a lip liner and lightly blend the line – this technique will make the makeup more natural and will not allow the lipstick to give a sloppy look. For daily makeup, natural shades of lipstick without shine and mother-of-pearl in a range suitable for your color type will be preferable – colder or warmer.
Mistake 6 Too much blush
As we get older, our skin becomes thinner and more delicate. That's why using too much blush can make us look unnatural or older than we are. Instead, you should use a light hand when applying blush and focus on the apples of your cheeks for a natural flush. Alternatively, you can try cream blushes with a more natural, dewy look. Finally, avoid using too much bronzer, making your face look flat and one-dimensional.
By avoiding these mistakes, you can ensure your makeup looks modern, fresh, and age-appropriate! In addition, you can take years off your appearance in no time with the right products and techniques. Remember, confidence starts with feeling comfortable in your skin – so don't be afraid to experiment and find the makeup look that works for you!